LEPP Computer Group - Oracle Calendar
Note: this describes Oracle Calendar only for LEPP and CLASSE. if you are a member of some other Cornell department, you must contact your own department's Oracle Calendar representative. To schedule a conference room you can use
your own agenda
in Corporate Time or log into the
conference rooms' own agendas
and schedule it there. If you are unable to use Oracle Calendar and need help making a reservation, you must contact the appropriate person in your business office.
---
Instructions on how to set up Oracle Calendar connection.
Highlight the time slot you want for a meeting or click on new meeting button.
To add a room go to search.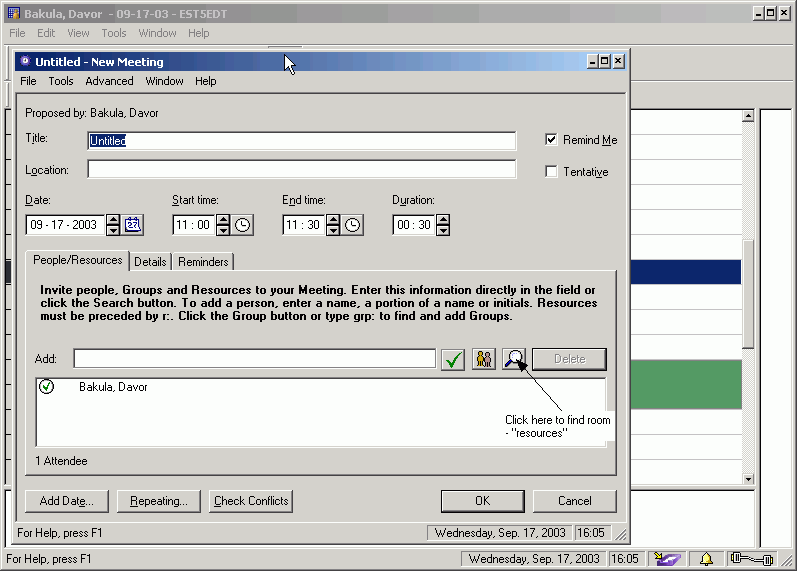 Type Wilson or Newman to see what rooms are available. Click on OK.
Click Check Conflicts to see if the room is available for that time.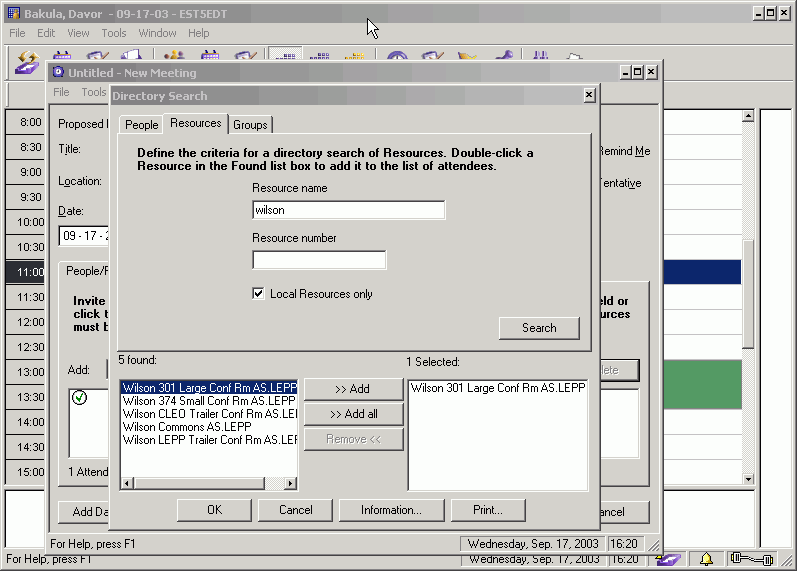 Click OK and your meeting is created with a conference room scheduled.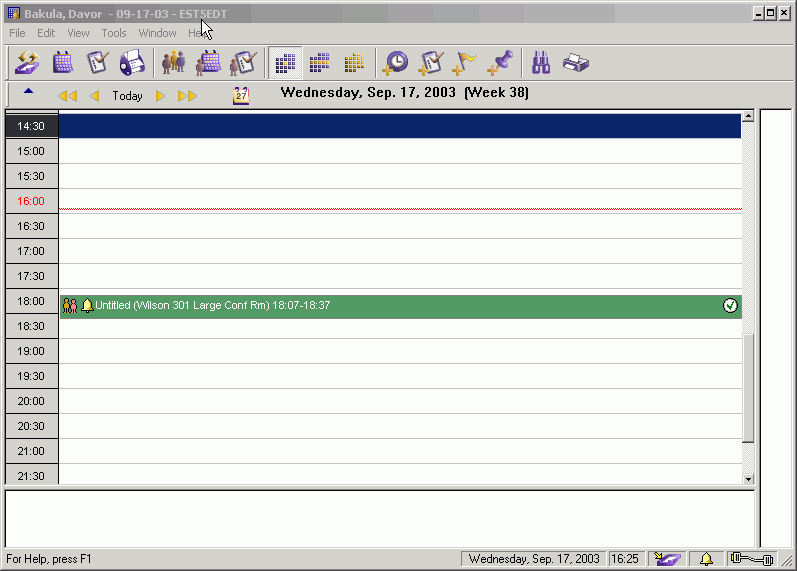 ---
If you want to schedule a meeting on the conference room's agenda, do the following:
Click on File, Agenda, Open.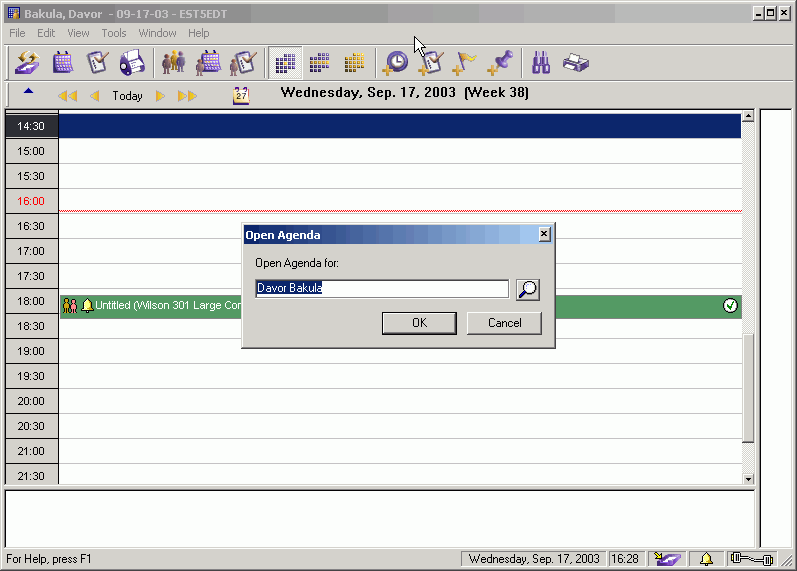 Go to search to find out a conference room you want to see.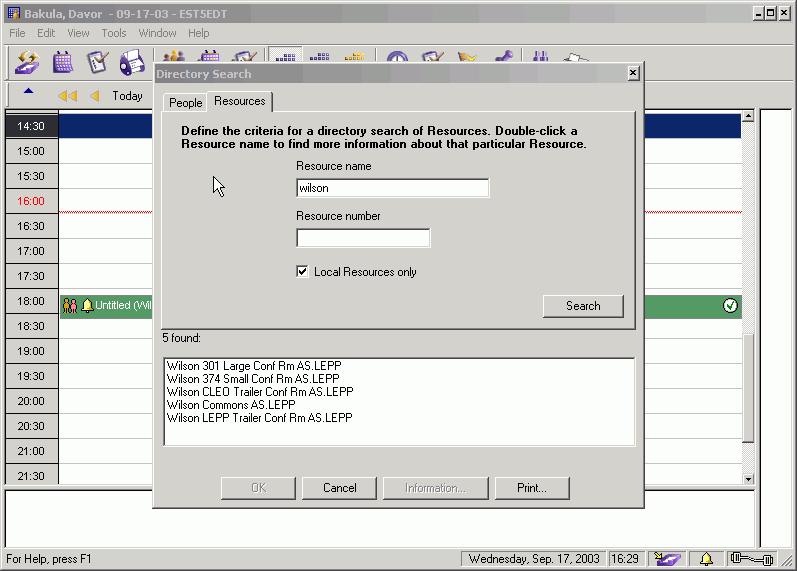 Choose the room and click OK twice to get back to the agenda window. Now you can see the available times and meetings that are already scheduled. Highlight the time for the meeting, and double click to create a meeting.