Cygwin Install - CD
Please refer to CygwinInstallNet for instructions on downloading and installing Cygwin from their website.
---
Warning:
The use of Cygwin is no longer supported at LEPP. If you need a Linux environment, use a Linux computer. The information below is retained strictly for historical reasons.
---
If installing cygwin on a laptop on LEPP's network, a Cygwin installation CD may be requested from the LEPP Computer Group.
Part I. Installing Cygwin
Open your CD, and Double-click on setup.exe.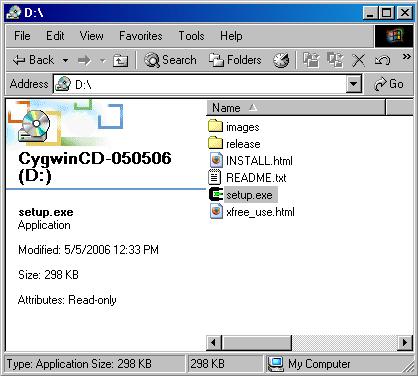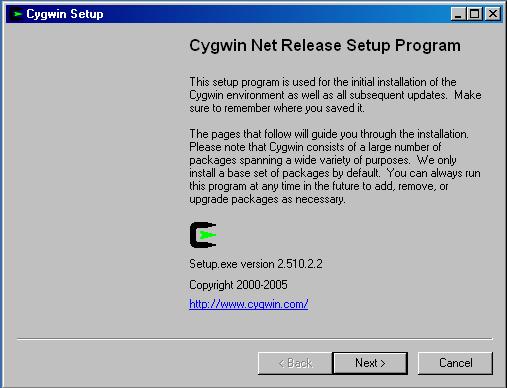 Choose whether or not you would like to disable your virus utility.
Select Install from Local Directory, and click Next.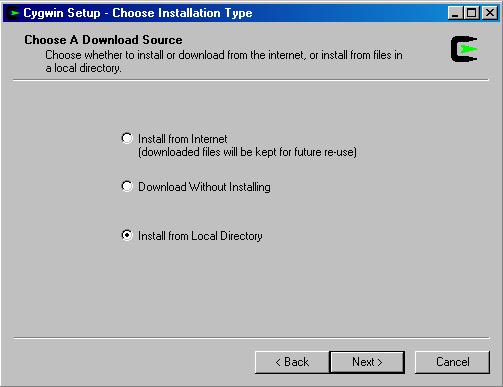 Select the default root directory, C:/cygwin, All Users and Unix, and click Next.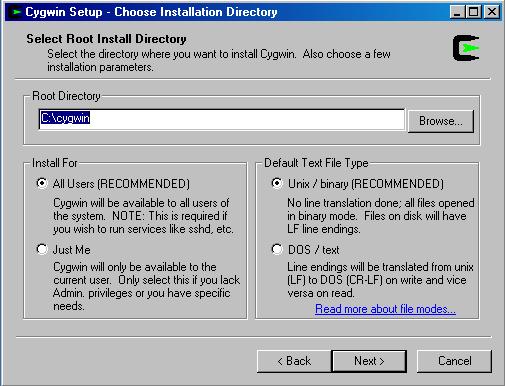 Enter _the path to the root directory of your CD drive_ as your local package directory, and click Next. Please wait while the installer verifies each package on the CD.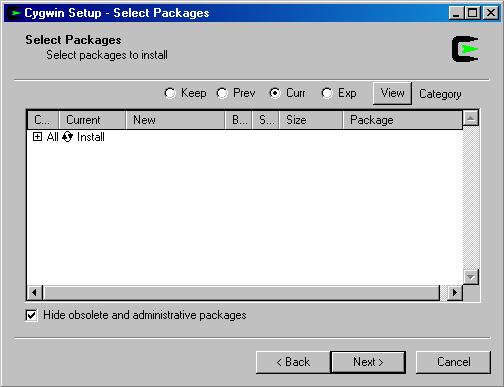 Click Finish.
Click Next.
Part II. Troubleshooting
If your installation appears to hang or crash, it is most likely because the installer is attempting to write to your CD drive. Most systems can handle this situation, but some refuse to continue. If this is the case, drag the contents of the CD to your hard drive, and restart the installation process.