--
ScottHartman
- 15 Feb 2023
Exporting User Settings For Autodesk 2021 Software
If you want to save your personal settings for Inventor prior to the upgrade, go to the Tools Tab and select Application Options, under the General Tab, click the "Export" button at the bottom of the screen, and PLEASE update your user name before you export settings.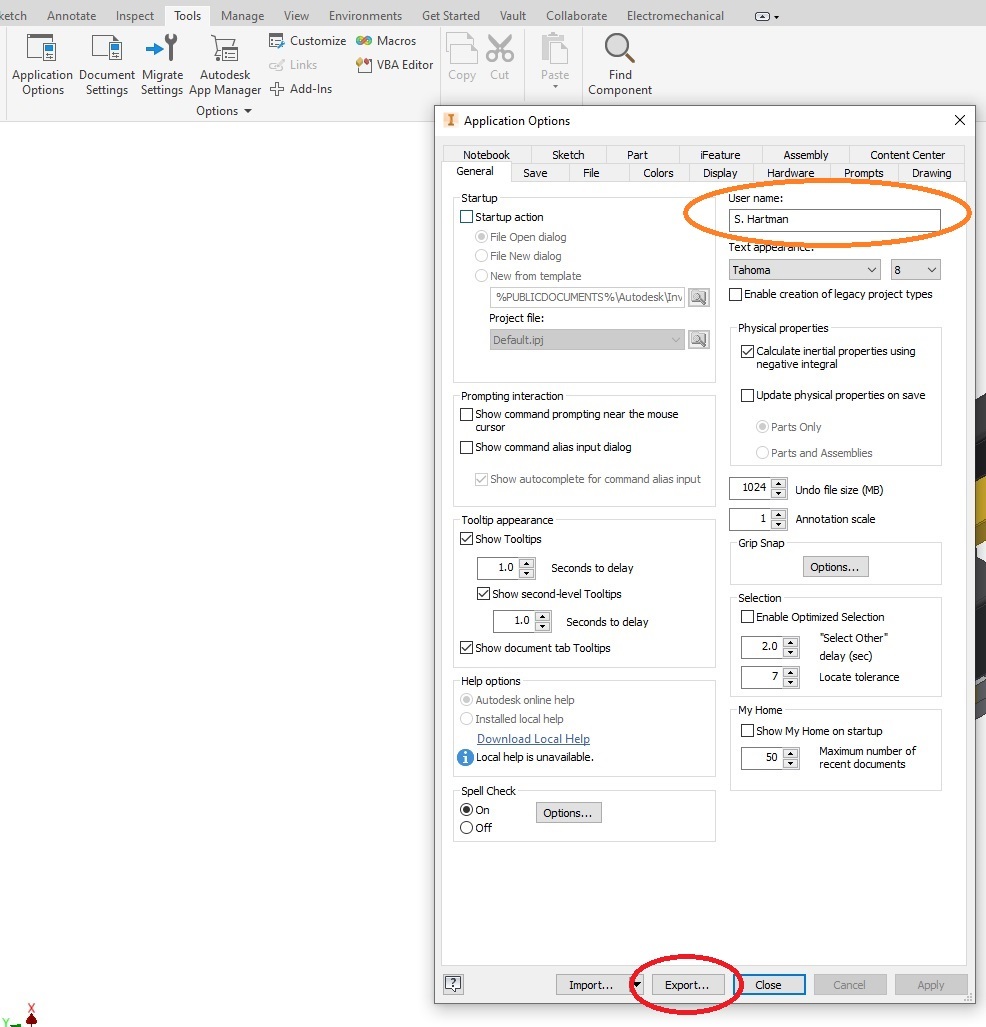 >
Additionally, if you have custom
AutoCAD
settings that you wish to save, you can go to the start menu and select "Export
AutoCAD
2021 Settings" from the
AutoCAD
pull down menu. You may need to open Cloudpaging player and "Stop"
AutoCAD
before it will let you export the settings.
>