-
ScottHartman
- 09 Aug 2022
Updating Your Computer For Custom Content Center Libraries
You must complete two steps before having access to the Custom Content Center Libraries. First, you need to make sure that you have the latest Vault.ipj project file. This update was pushed by IT on 8/1/22. If you look in Vault under Project Explorer, and your Vault.ipj file has a lock beside it as shown below, you have the latest file.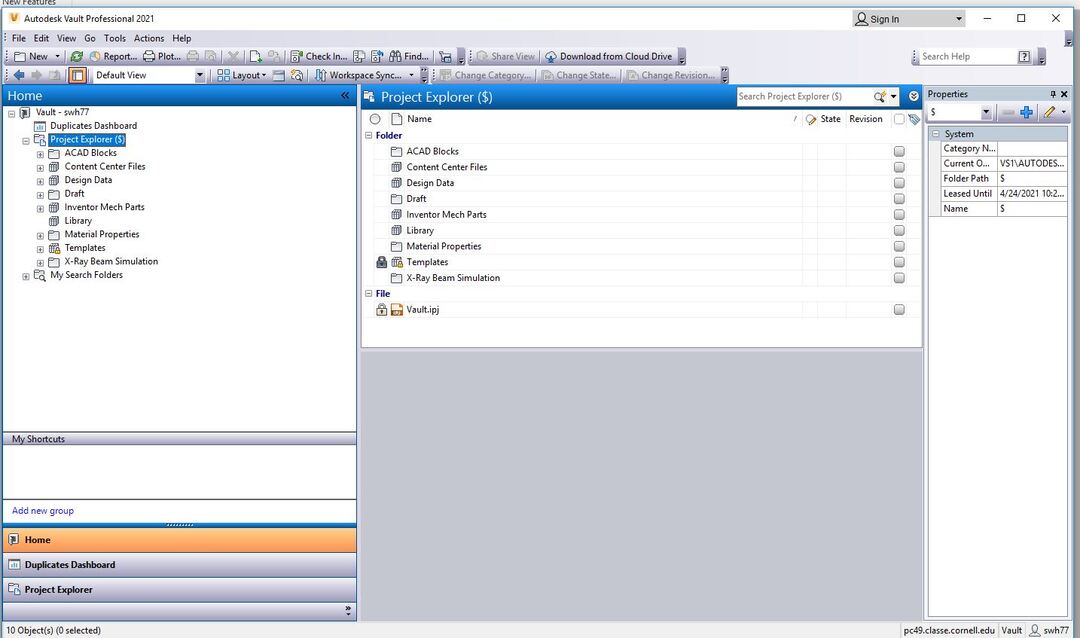 If you have two circular red arrows, you need to "Get" the latest Vault.ipj file from the Vault. You will need to close Inventor before getting the latest file, or you will get an error message Once you've gotten the latest Vault.ipj file, you can
open Inventor
and confirm that you are using the Vault Server to access your Content Center, rather than the local libraries. To do this, go to Tools/Application Options/Content Center and confirm that the Autodesk Vault Server is checked as shown below. If it is not, select it. Hit Apply and Select OK if you get a pop up window as a result.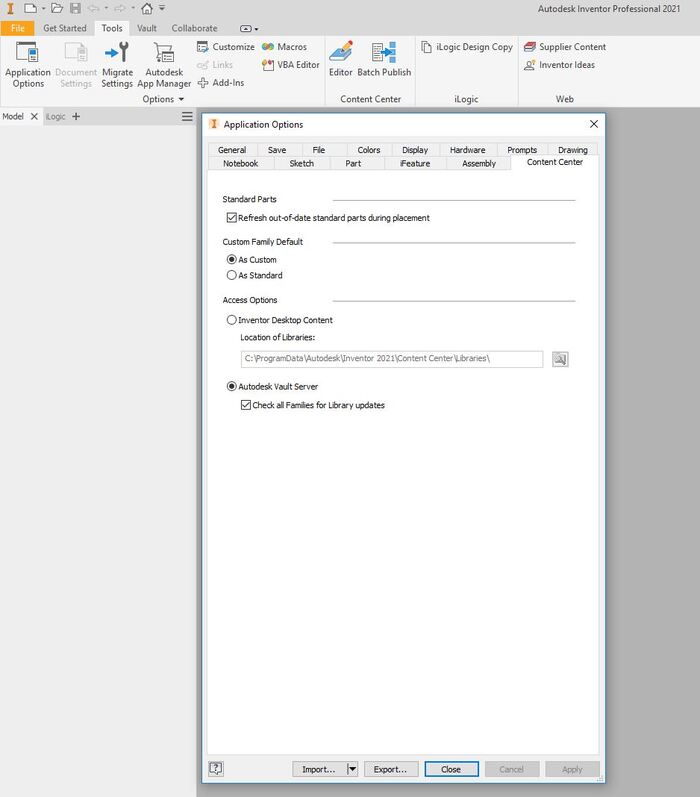 >
Available Custom Content Center Libraries
Currently the only custom libraries are 80/20 profiles, but aluminum extrusions are coming soon. The 80/20 Profiles are located under Structural Shapes/Other as shown below.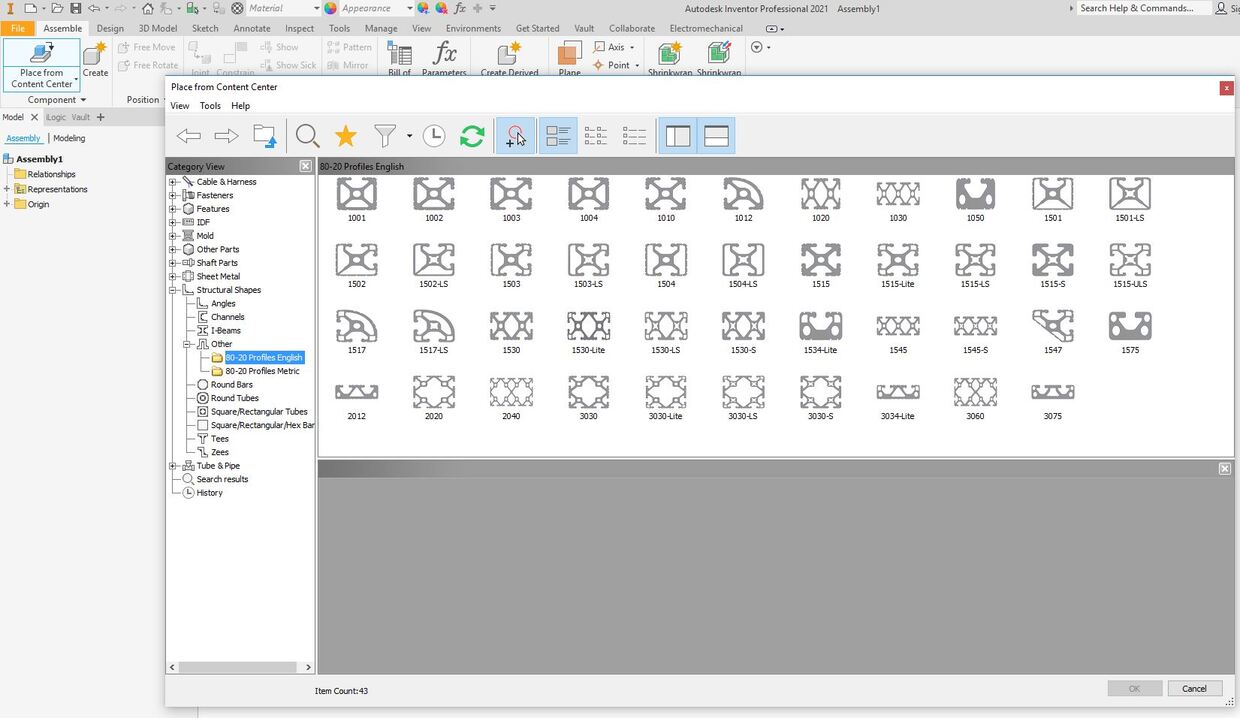 Please let me know if you have a need for any 80/20 profiles that aren't included, or if you have suggestions for additional libraries.
Using Custom Content Center Libraries
First, make sure that you are logged into Vault through Inventor. Open a new assembly in your current project, and in the "Assemble" tab, select "Place From Content Center" in the pull down menu as shown below.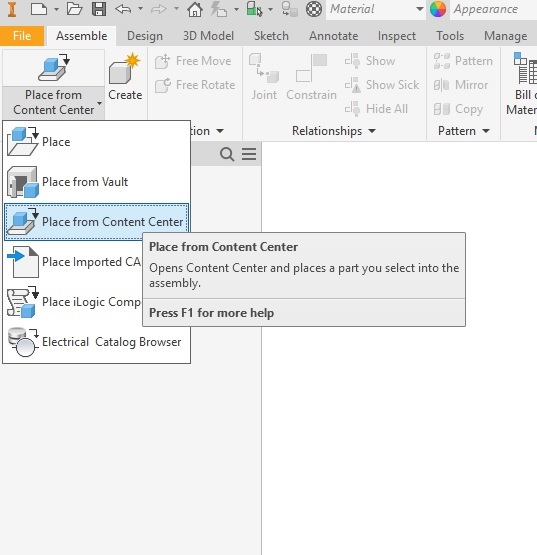 Specify the length of the profile that you want. (Note that the metric profiles ask for a length in inches, however you can specify the length in mm. e.g. 1200mm). You will be prompted to save the part with a file name. I suggest using the profile number with the length. For example, 25-2525-1200mm or 1515-12.50in and saving in the project you are working on. This works for profiles, but individual parts such as brackets and bolts should be obtained from the
Purchased Components Library
. (Note that 80/20 Accessories can be found under "Extruded Aluminum Profiles".)
Any suggestions for improving this procedure or information that you feel should be included on the drawing should be directed to Scott Hartman
(
swh77@cornell.edu
)